While I was working on my room I decided I needed somewhere to place all of my larger size scraps any where between 6x12-12x24. Most of them were left overs from 1/8-1/4 yards of fabric. I just love how I can see all my scraps! I've had problems in the past with buckets or boxes because I can't find a certain scrap I'm looking for. Plus these hold way more!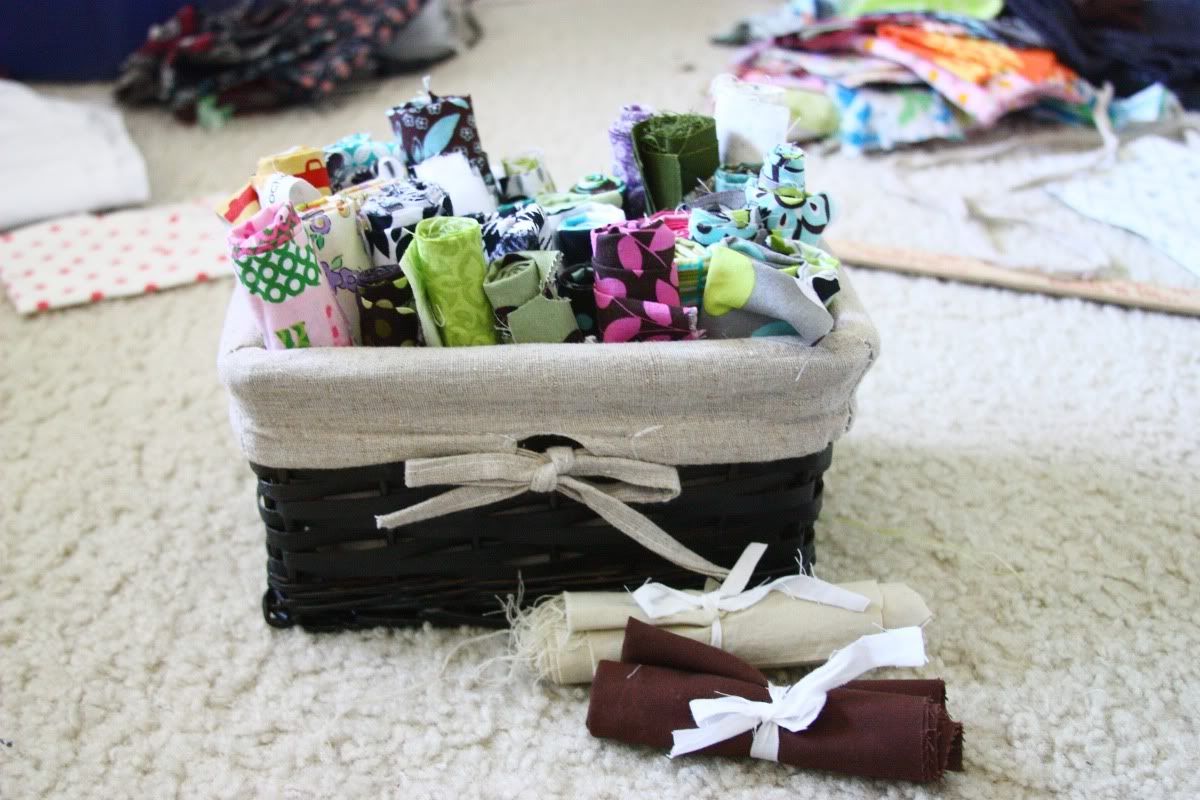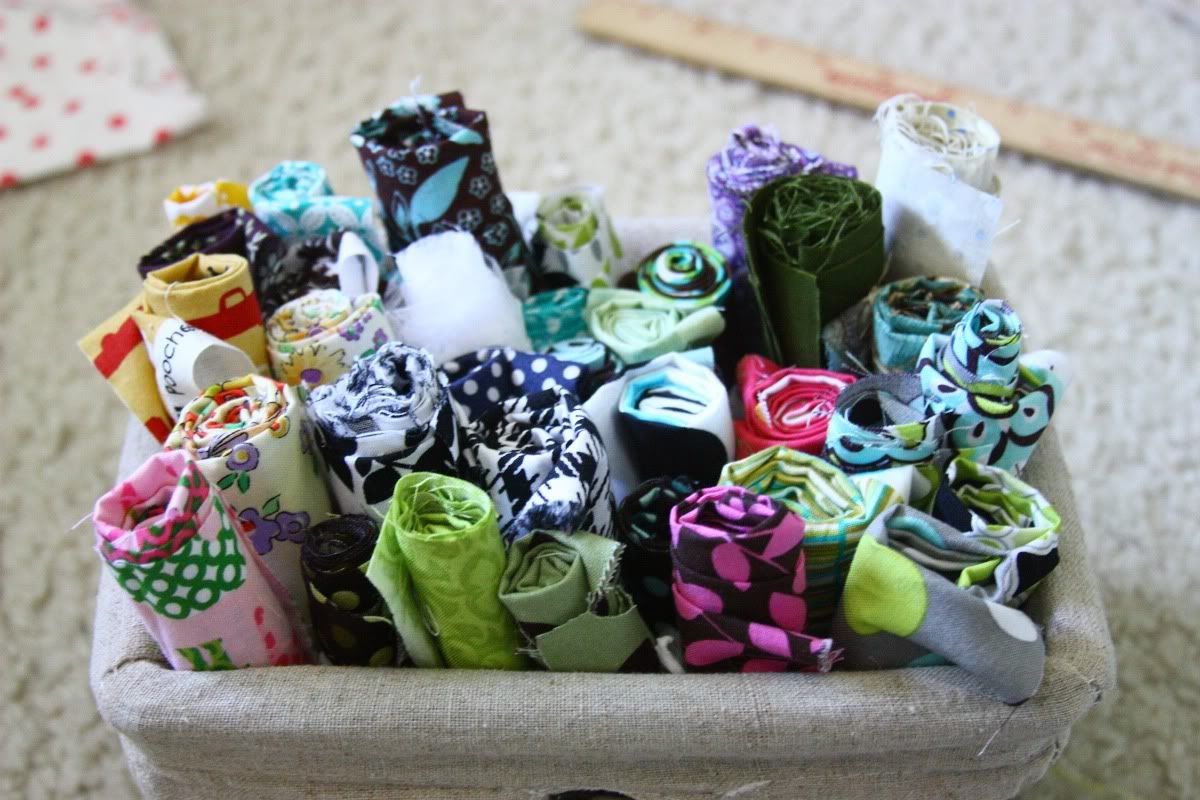 Here's why you need:
Fabric strips 1/4-1/2 wide by about 12"-15".
Basket, box or other storage unit
All your lovely larger pieced scraps!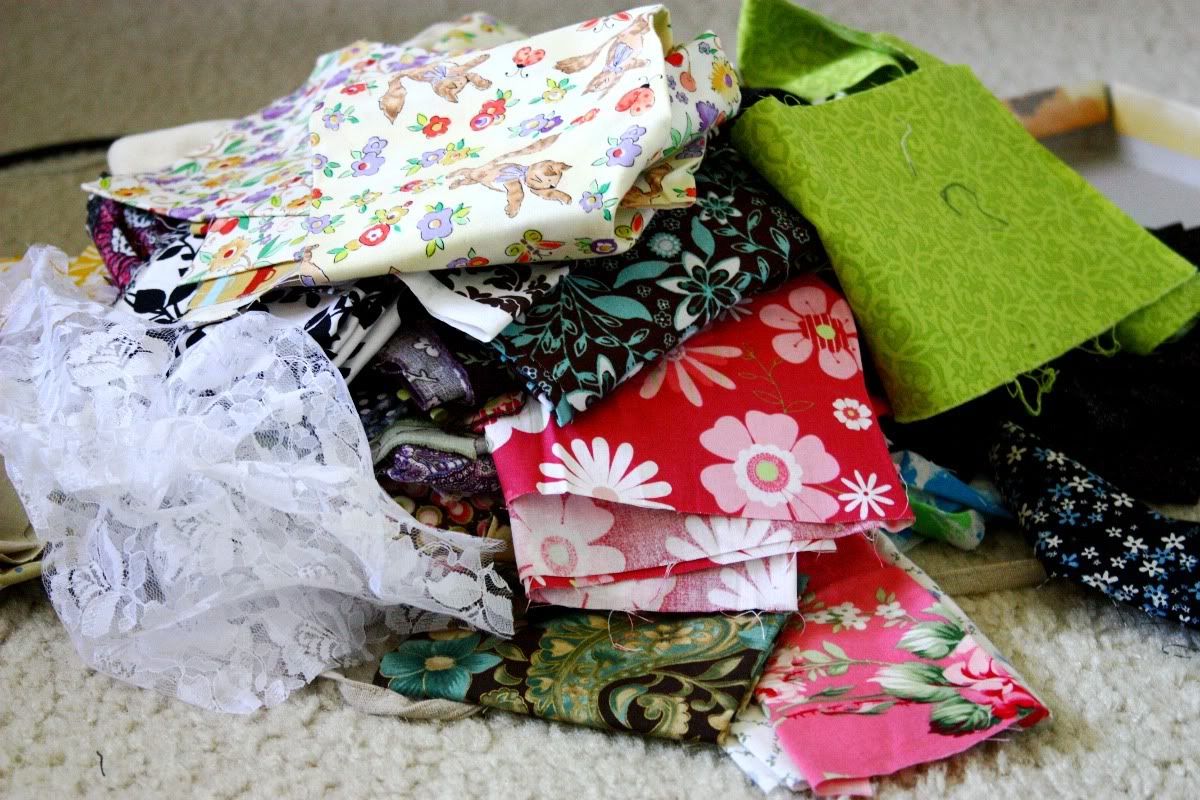 I was definitely overflowing in scraps!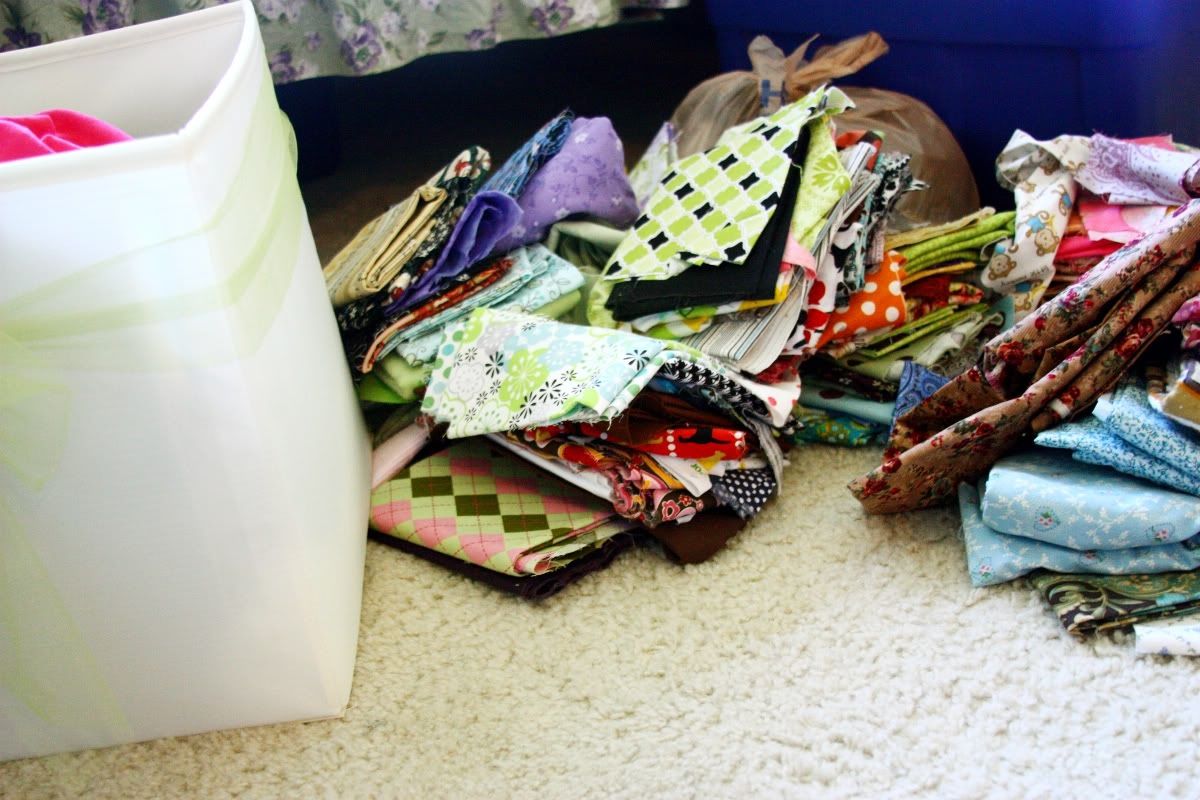 I bought my baskets at Micheal's. I think they were 2.50-3.00 half off. There are also very small probably 8x5. Each basket holds maybe 25-30 scraps.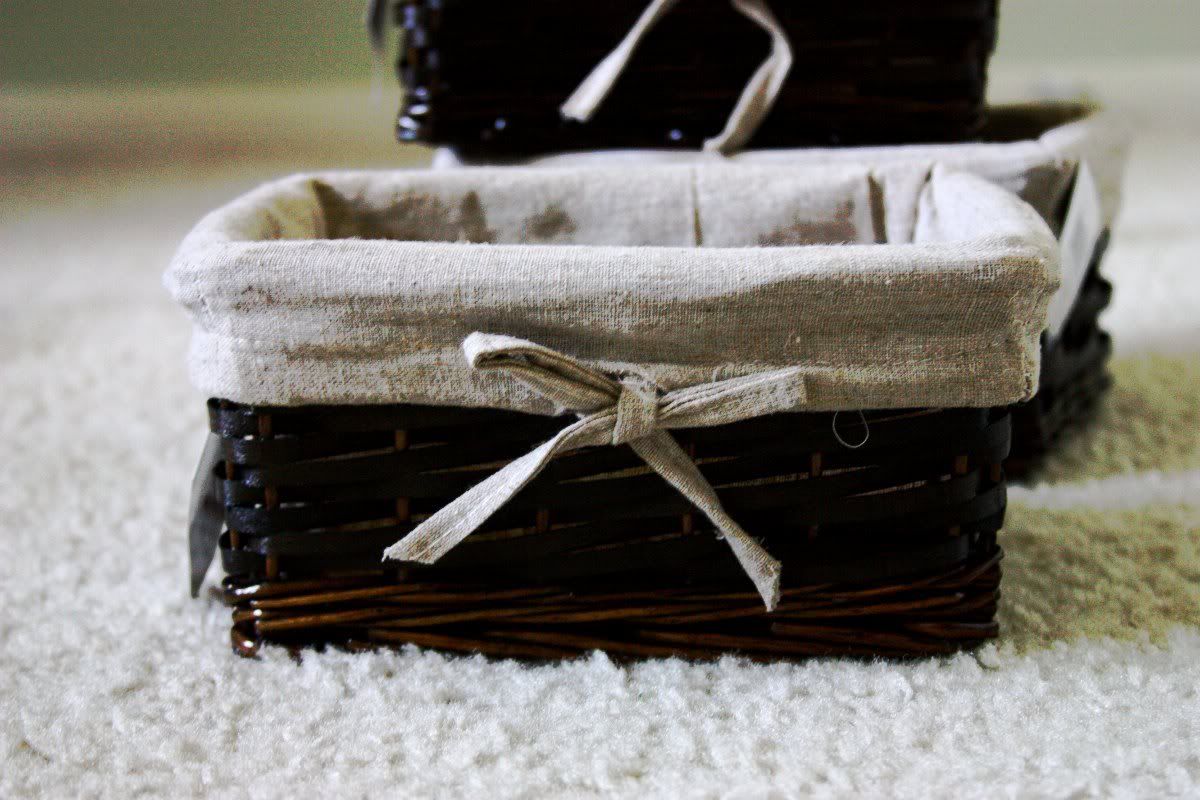 Mine where brown so I spray painted them black.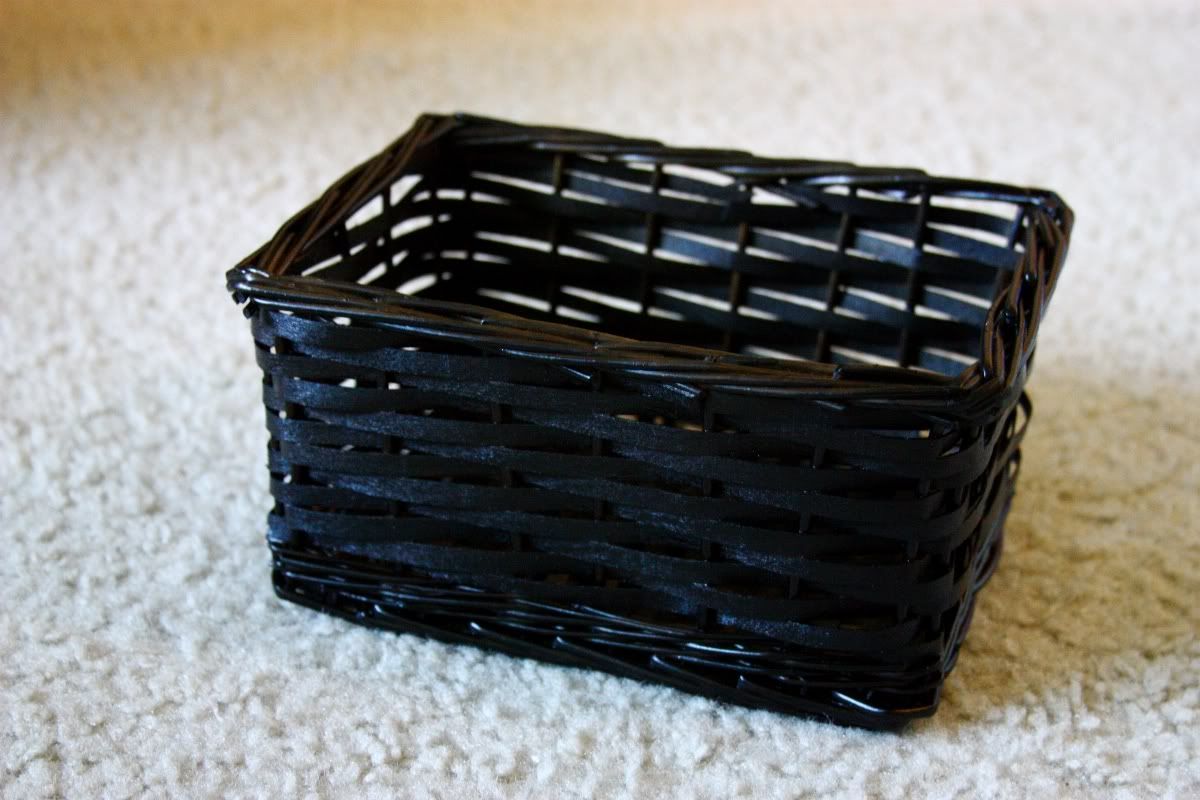 Now to all my scraps.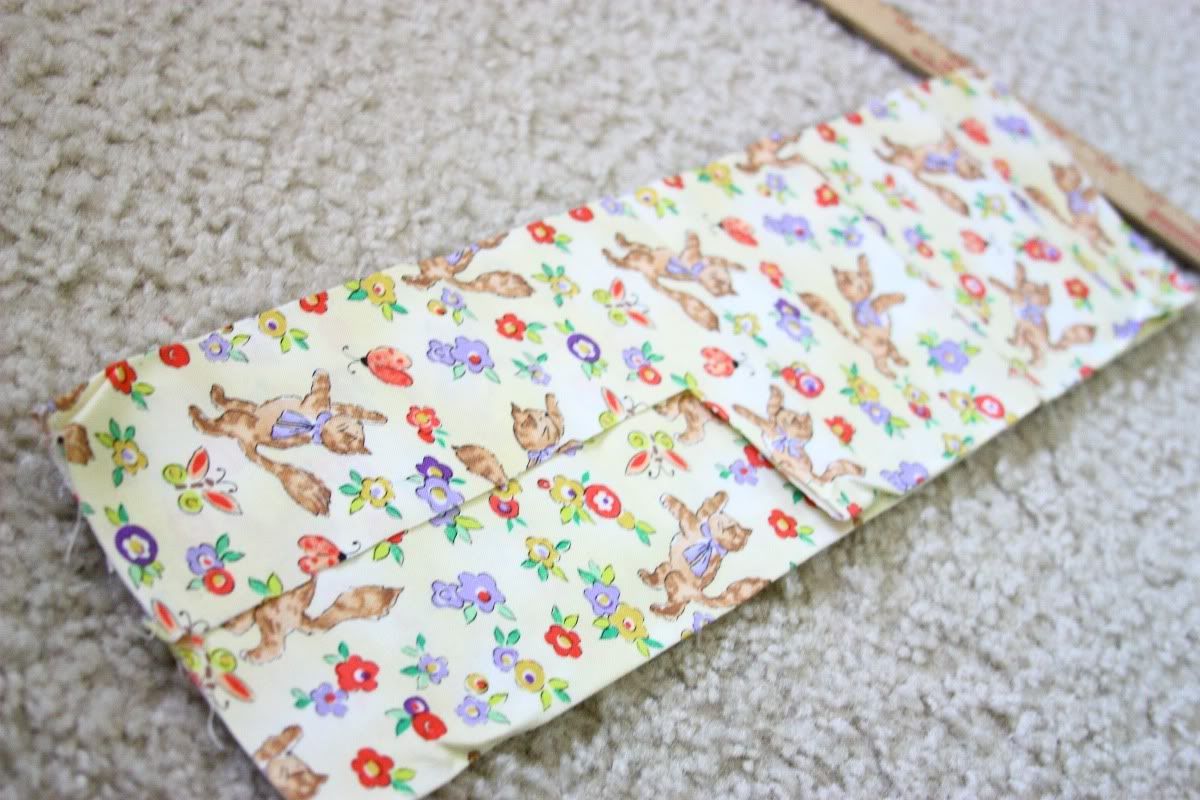 Take them a fold in into a piece 3-5xwhat-ever-length.
Roll it up...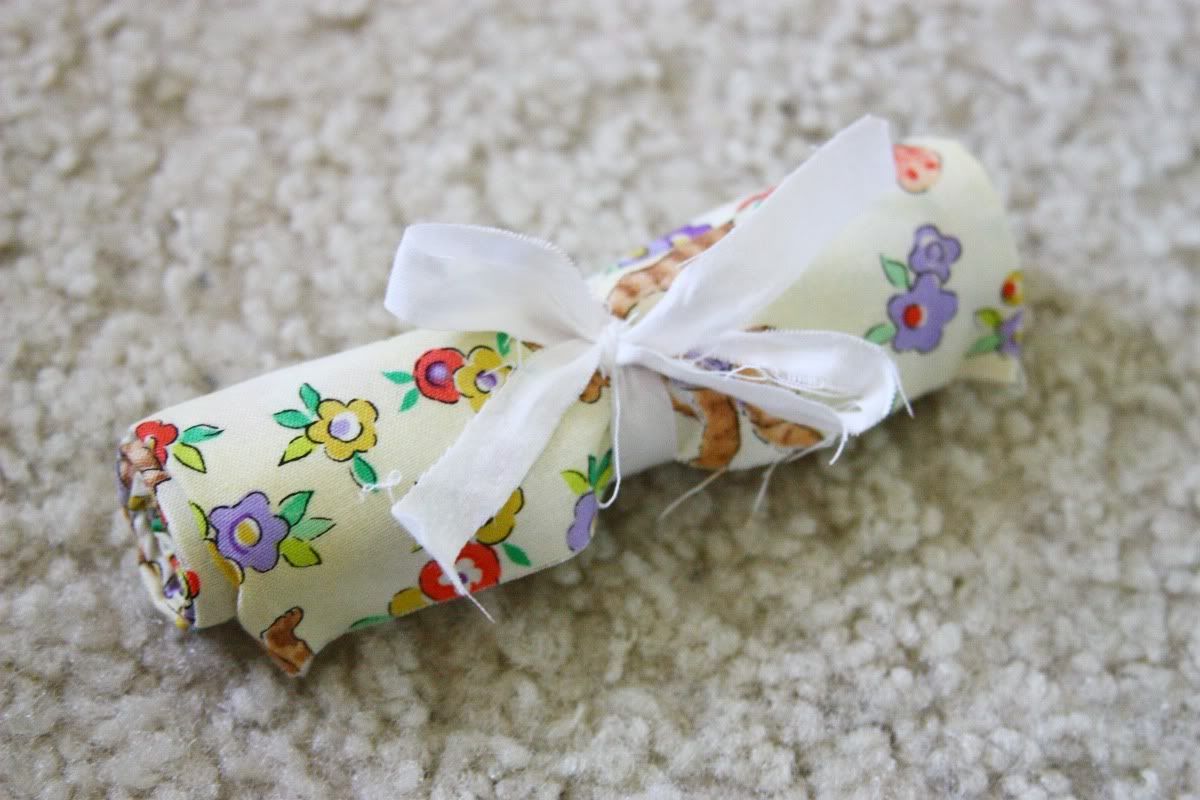 and tie it off.
Though its a little time at first consuming, its real easy and it looks great! I've also done this with some of my large pieces of fabric that I don't use very much. Just roll them up and stick them in a box.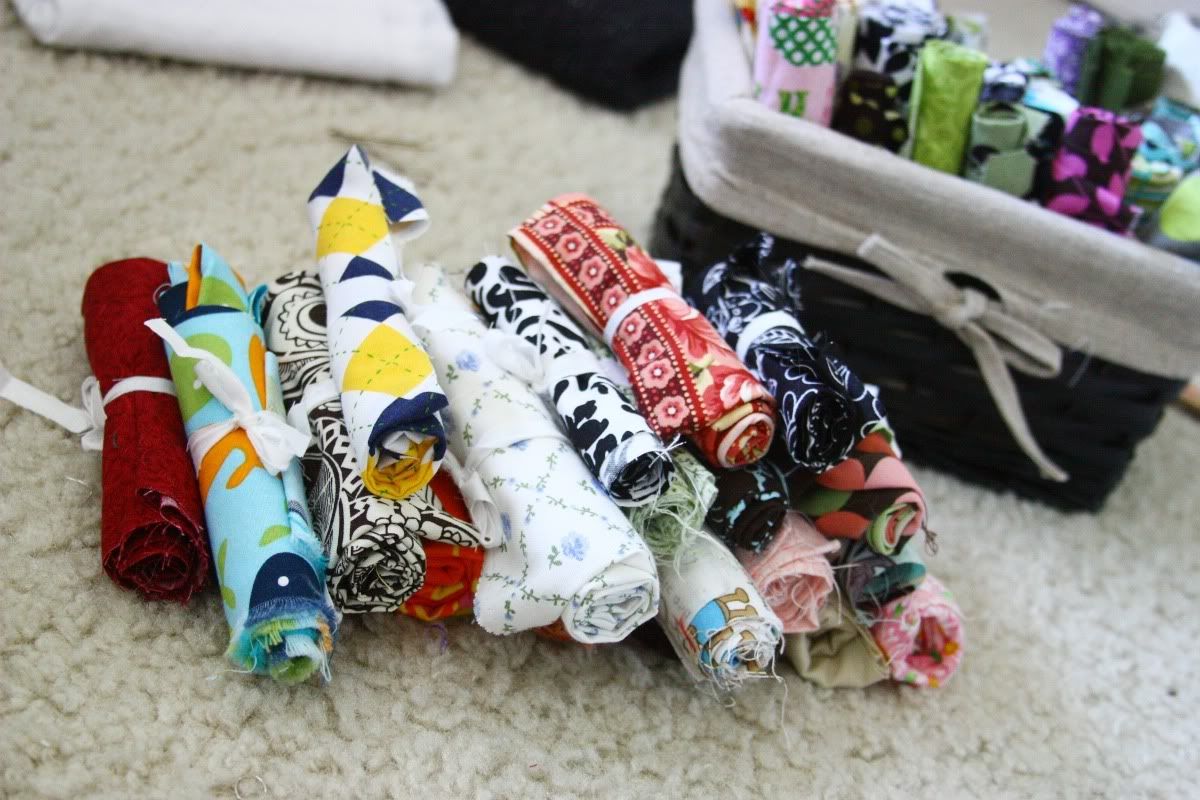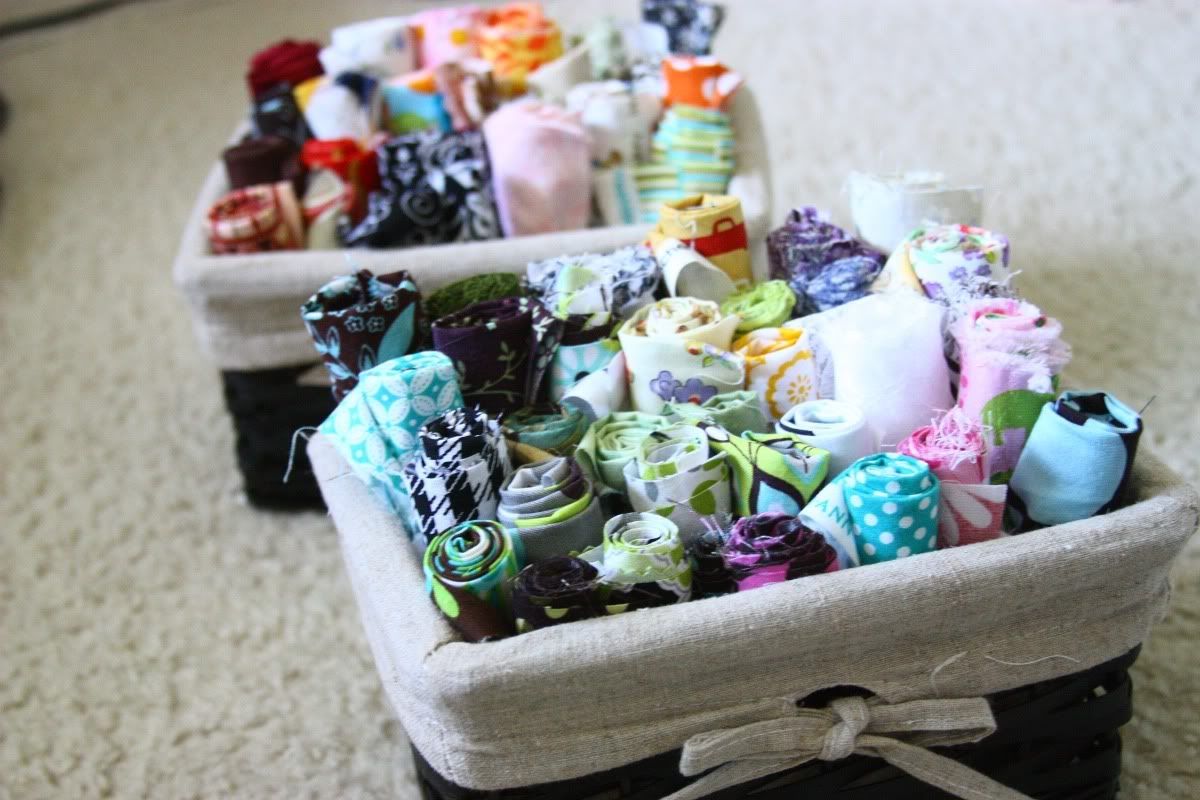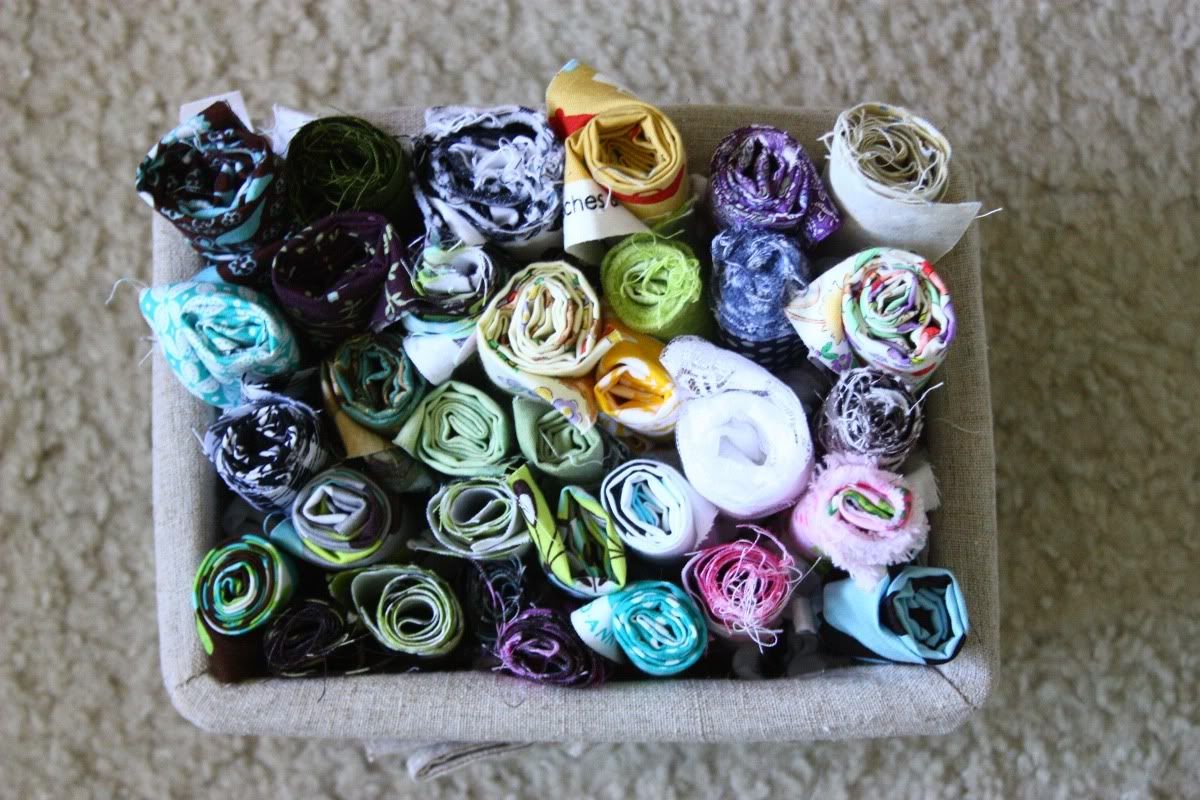 Linking up with-
Tatertots and Jello
,
Flamingo Toes
, and
One Artsy Mama