This was a really fun, and somewhat simple project to make! For the bridal shower I wanted to go with a love bird theme, but my parents wanted something more Christ centered and applicable to marriage! So we went with 1 Corinthian "Love is..."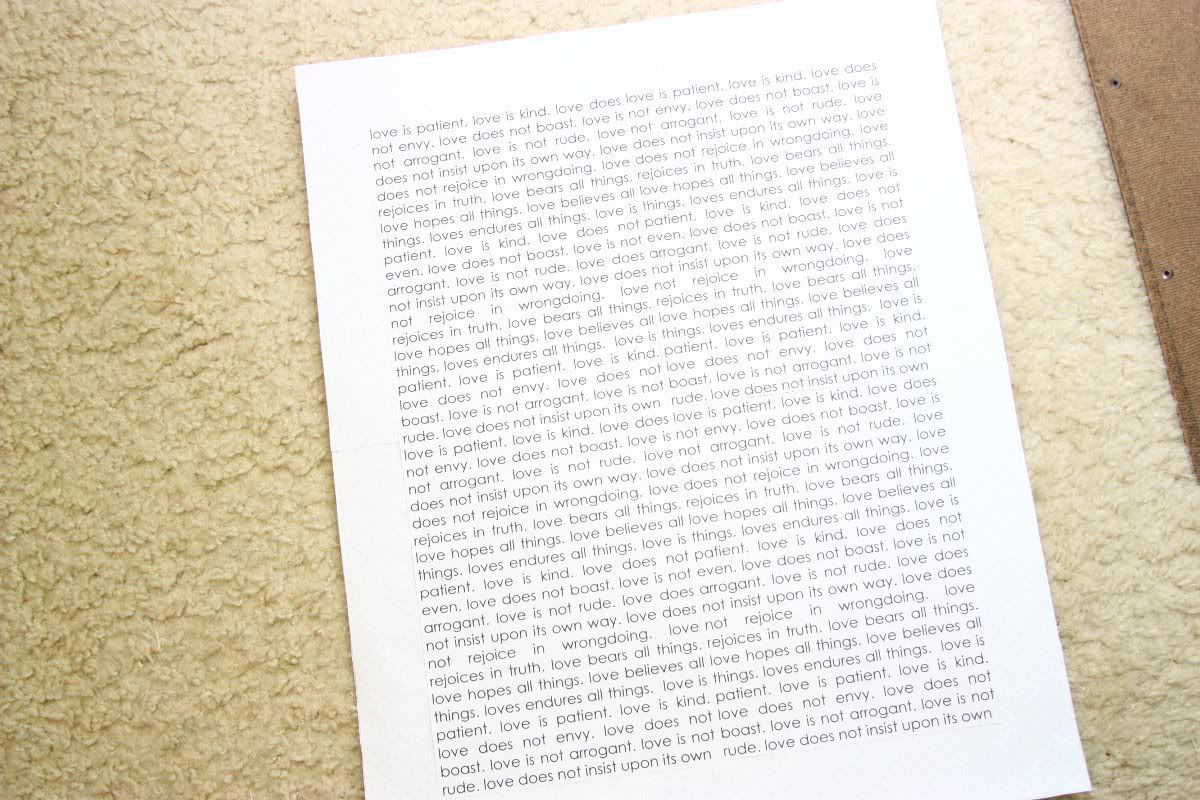 I began by taking 4 8.5x11 pieces of blue dotted paper and gluing them onto a piece of paper the same size as my frame. I made this way to complicated. Originally I printed the words onto transfer paper and tried to iron it on. Well
that
didn't work. It wouldn't really stick. So I just printed it onto another 4 pieces of 8.5x11 paper and cut to size.
My original plan was to leave it as that and just add a heart, instead I ended up using some turquoise paper I had on hand and adding a border of about 1/4" thick all the way around.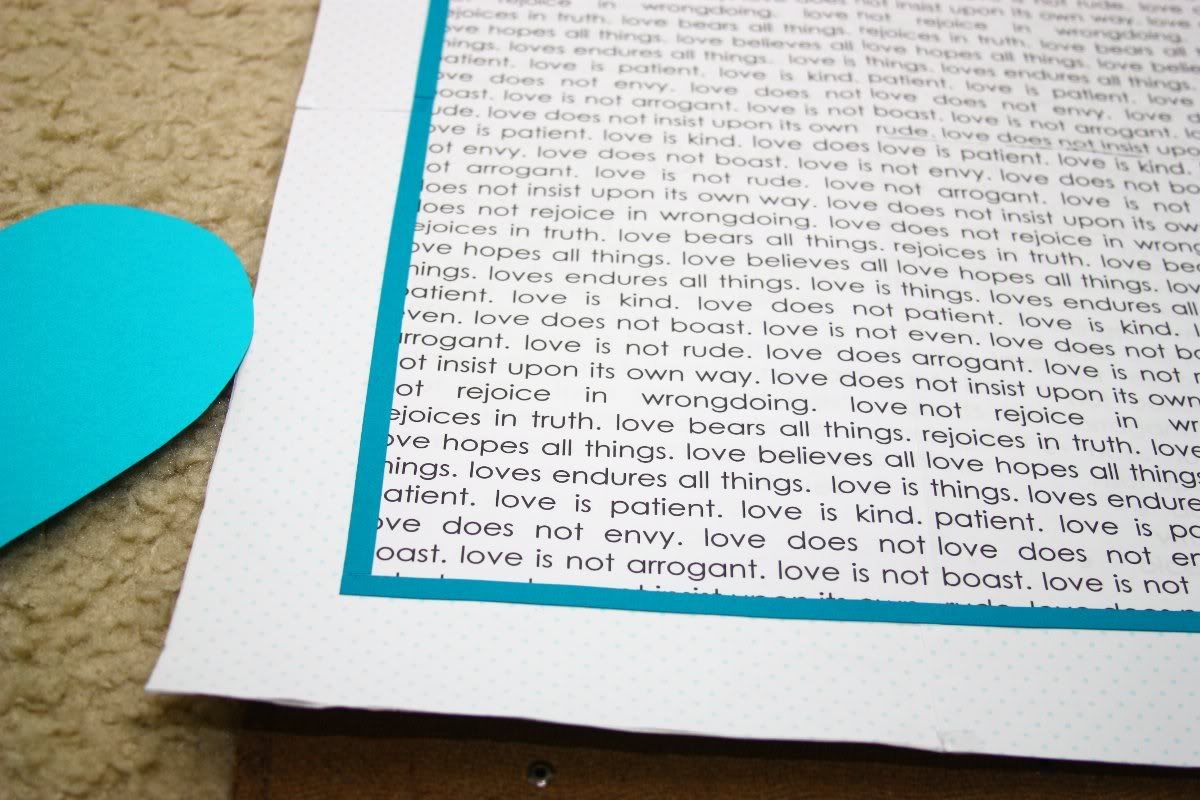 Finally I added my heart.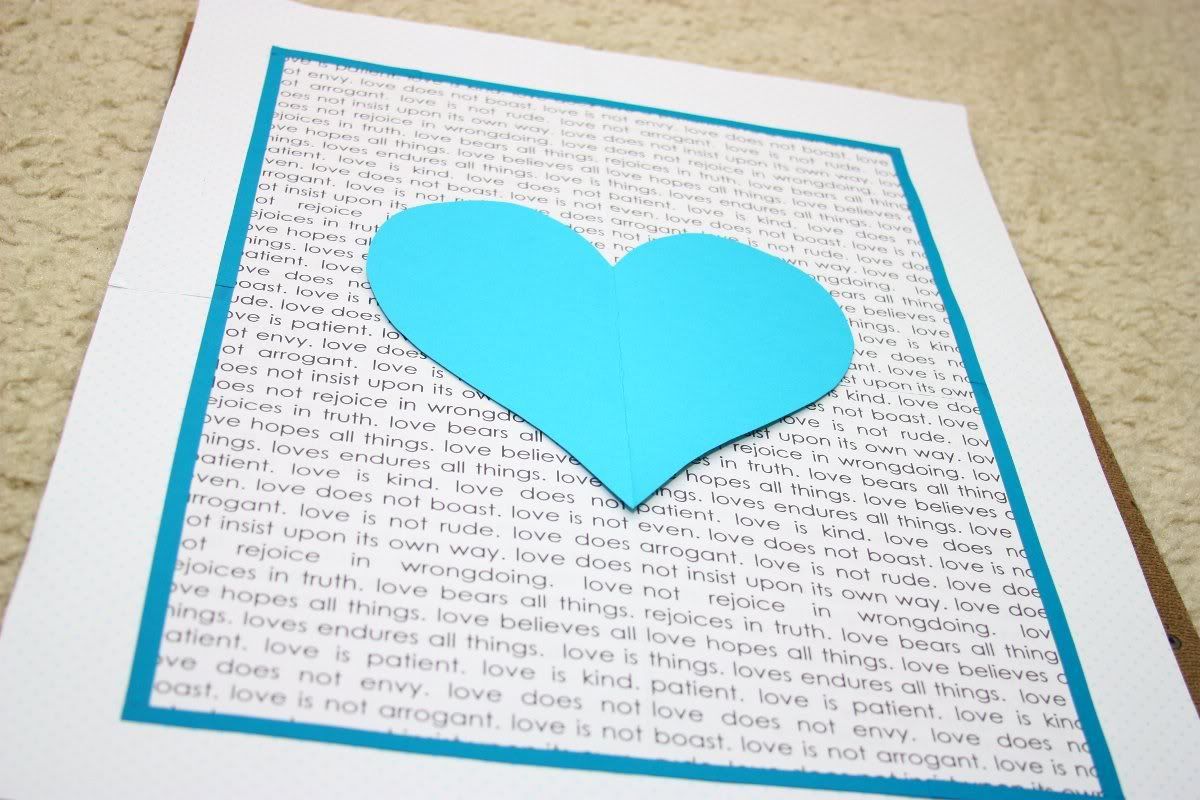 Unfortunately I forgot to get a picture of it in the frame! Woops. Hopefully you get the idea. :)