My church recently had there first wedding/bridal shower. So I got to plan out a bridal shower for the first time! Well not exactly everything, just the decorations. Its was so much fun! And while the ladies we're having a bridal shower the guys threw a tool party.
Here are some pictures of the occasion.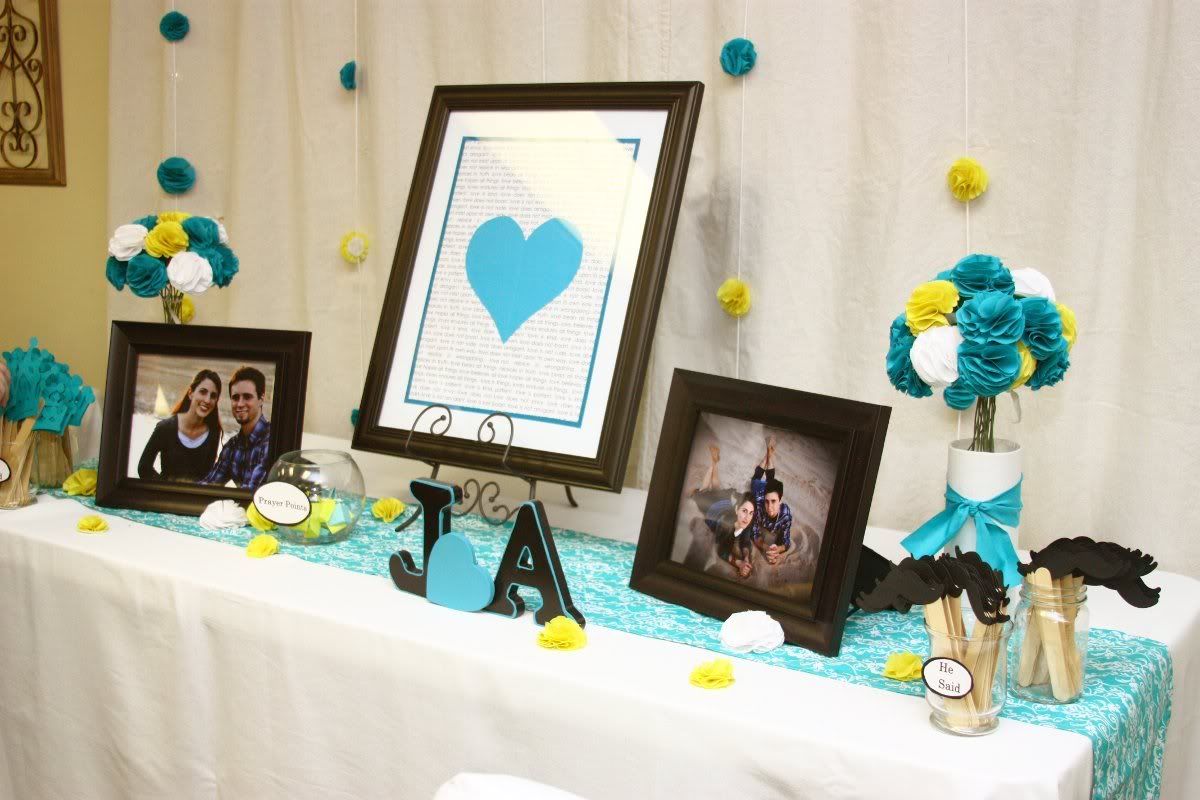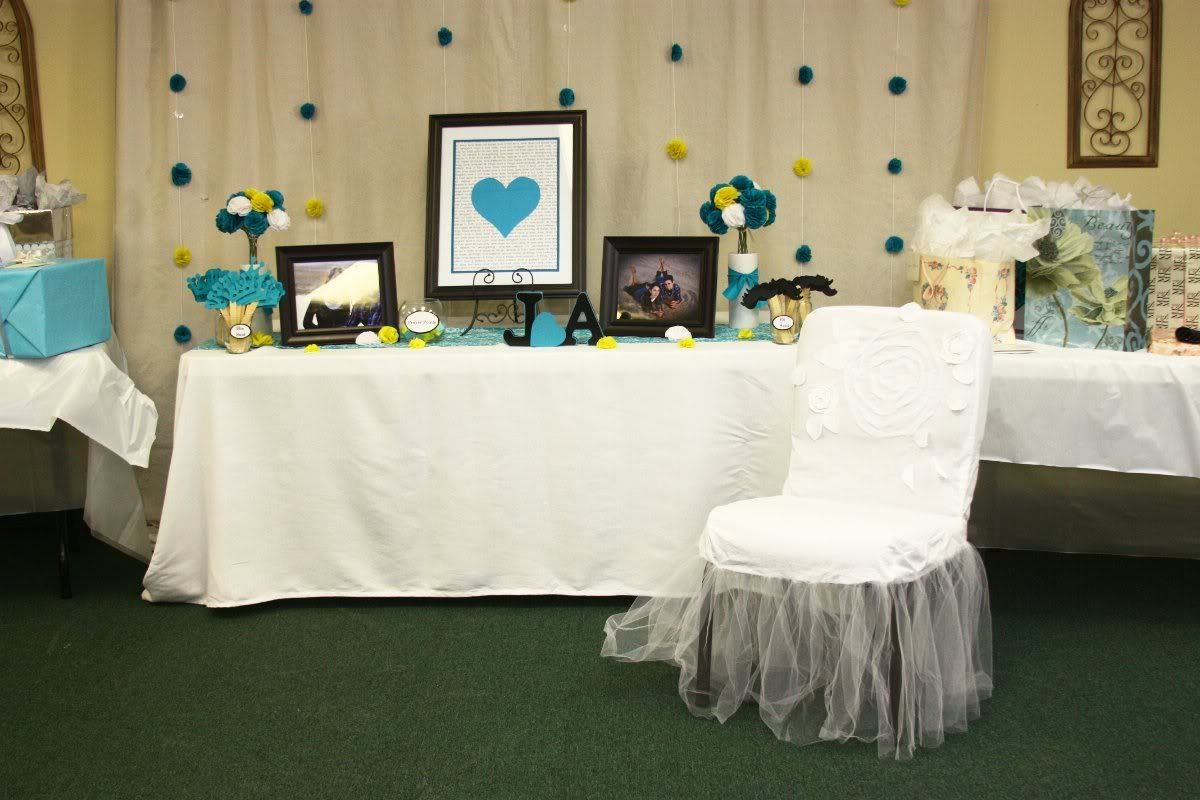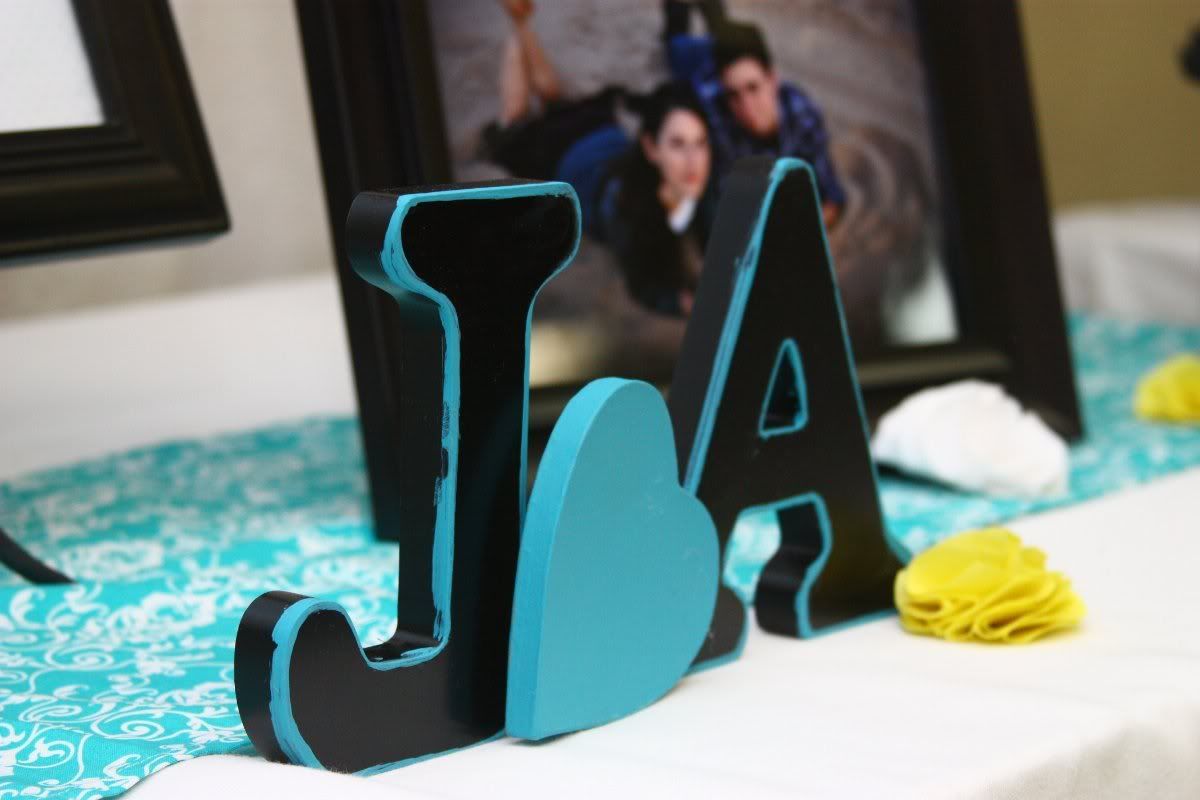 You can see my terrible painting here. My mom found these at Hobby Lobby, and they had a red edge so I painted over them. I meant to fix them somehow, but of course that never happened.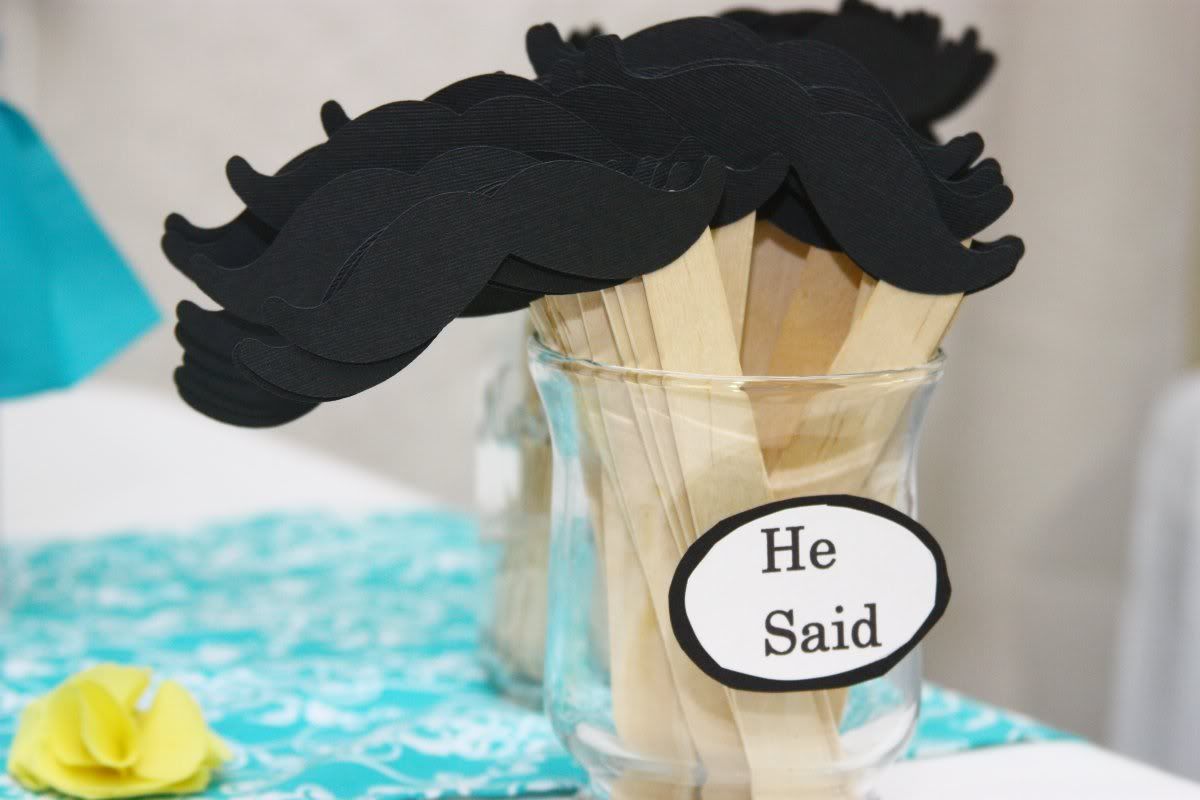 The mustaches and crowns were used these for a shower game!
Fabric flowers bouquets!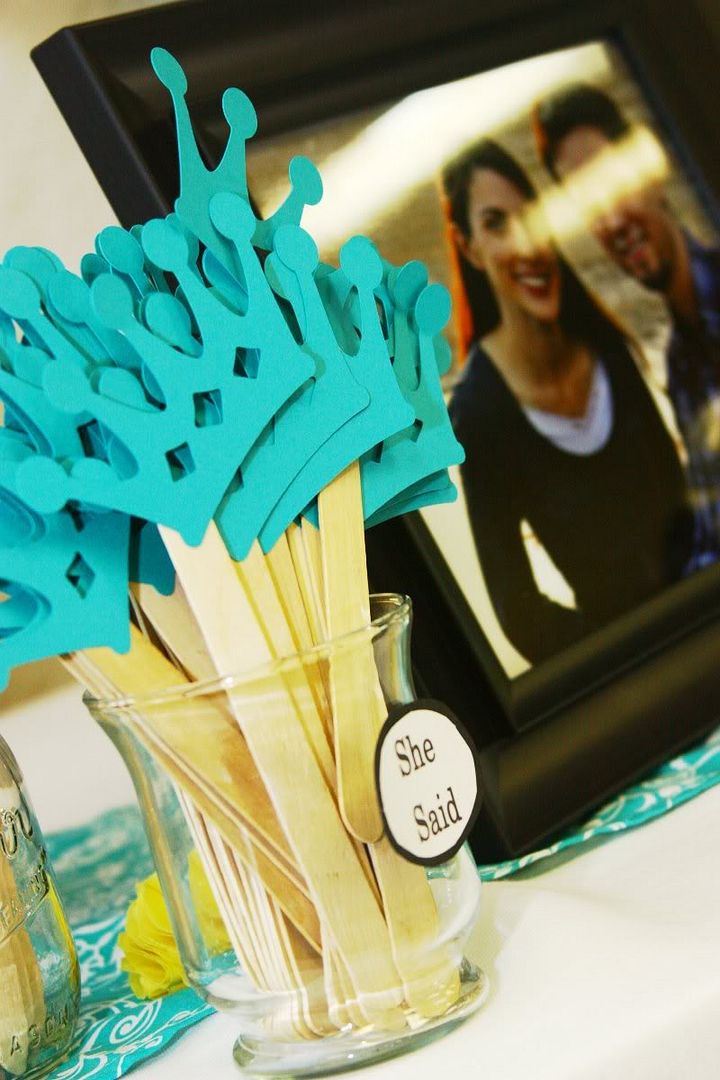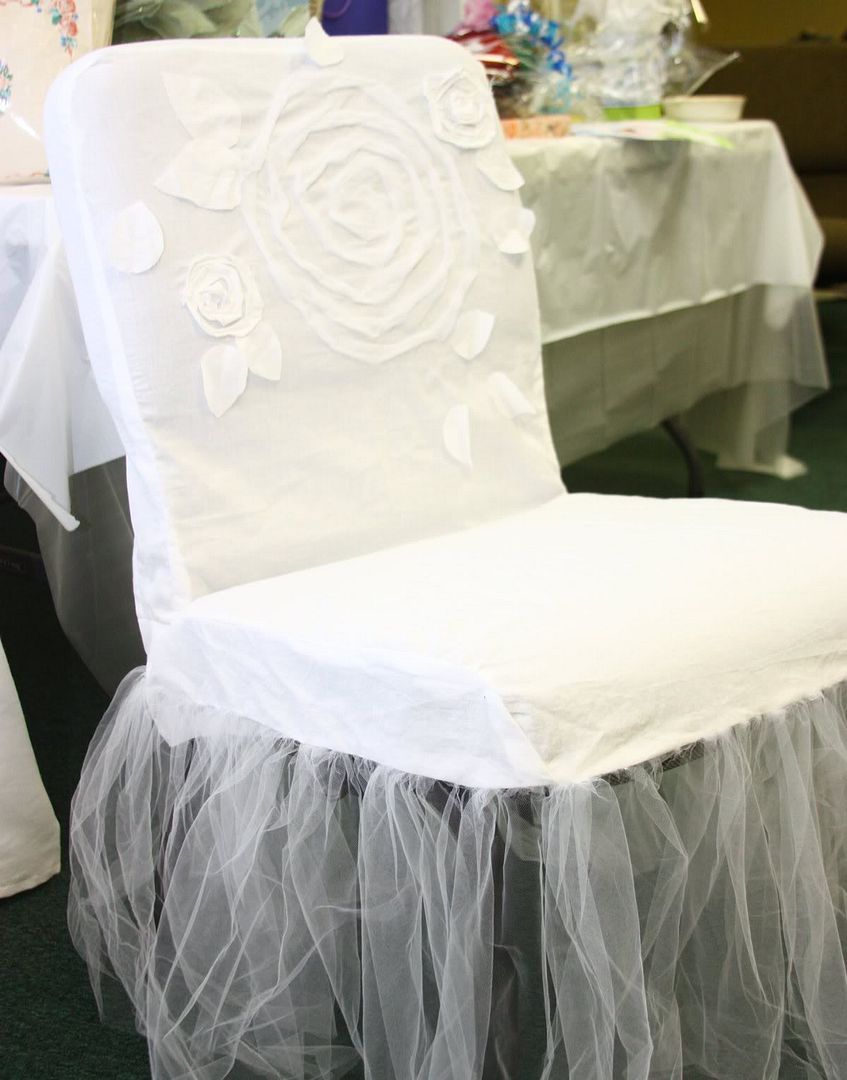 The Shower Chair! I'll share how I made this easy slip cover later this week!