The other day I went packing happy. Meaning I had a great idea and before I knew it I had packaged over half my items.
Would you like to see?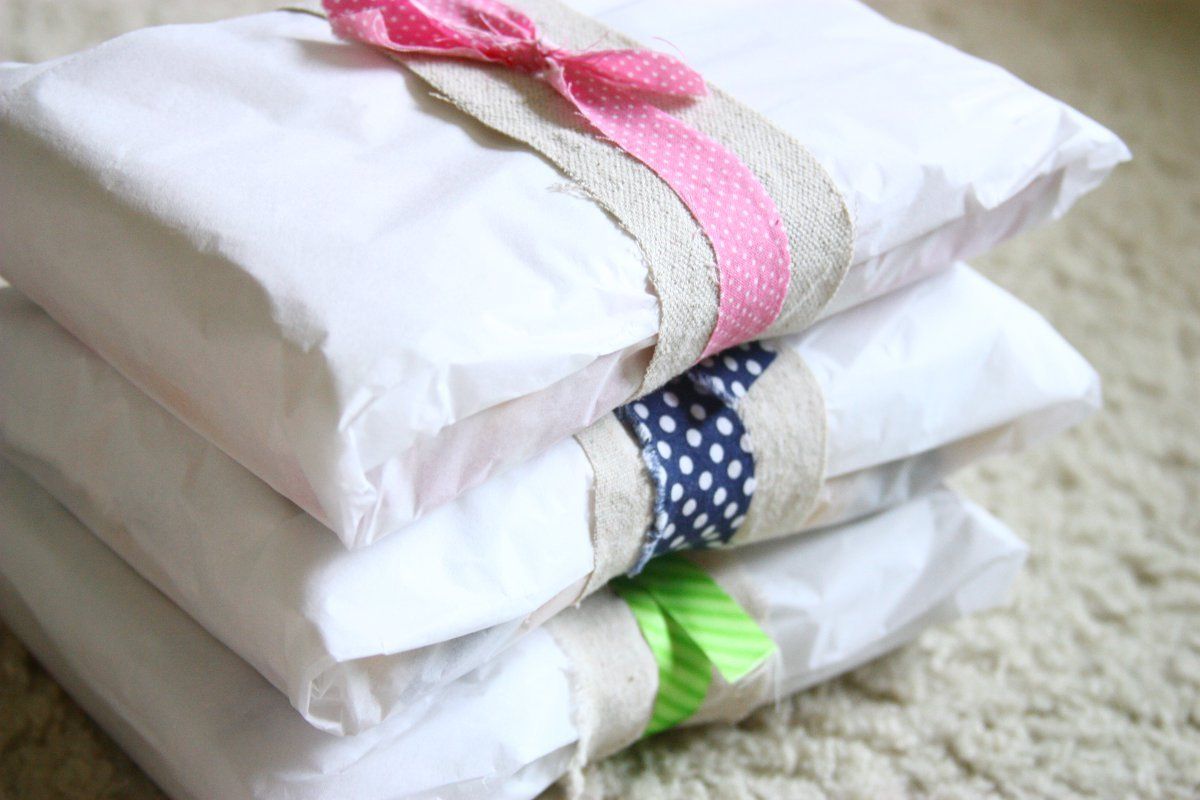 I must say, I really love how they turned out! Why didn't I think of this before? You can use your fabric scraps to beautifully package all your Etsy items. :)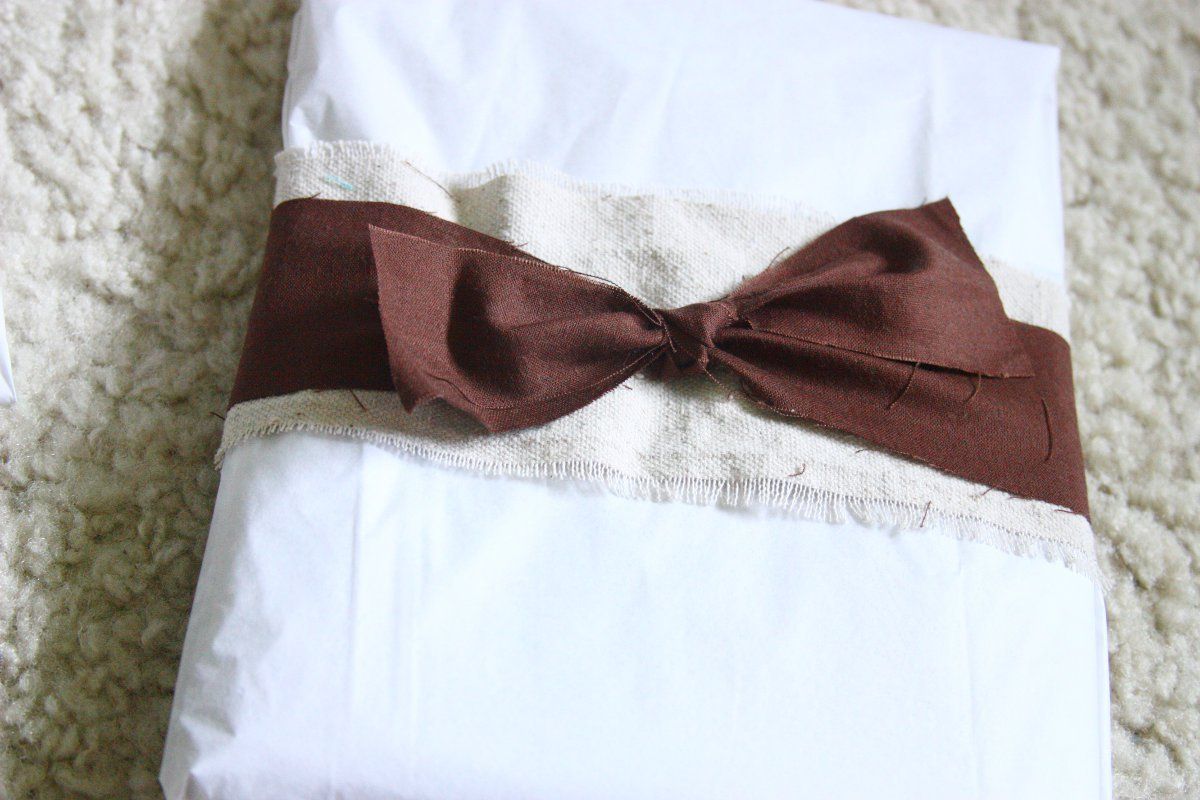 All it takes is some tape, tissue paper, your item and some fabric scraps/ribbon/twine.
Here's the easy process:
1) Grab your item and wrap it in some tissue paper or kraft paper. I used to use kraft paper but when I started running out I just switched to tissue paper. I use 2 sheet for larger size items and one for smaller ones.
2) Grab a piece of fabric and cut it down to 3" wide x "amount need to wrap around item". Wrap it around your item securing it with tape in the back. I used a painters drop-cloth for some of these and some cheap $3yrd muslin for others. You could also use kaki, or any solid.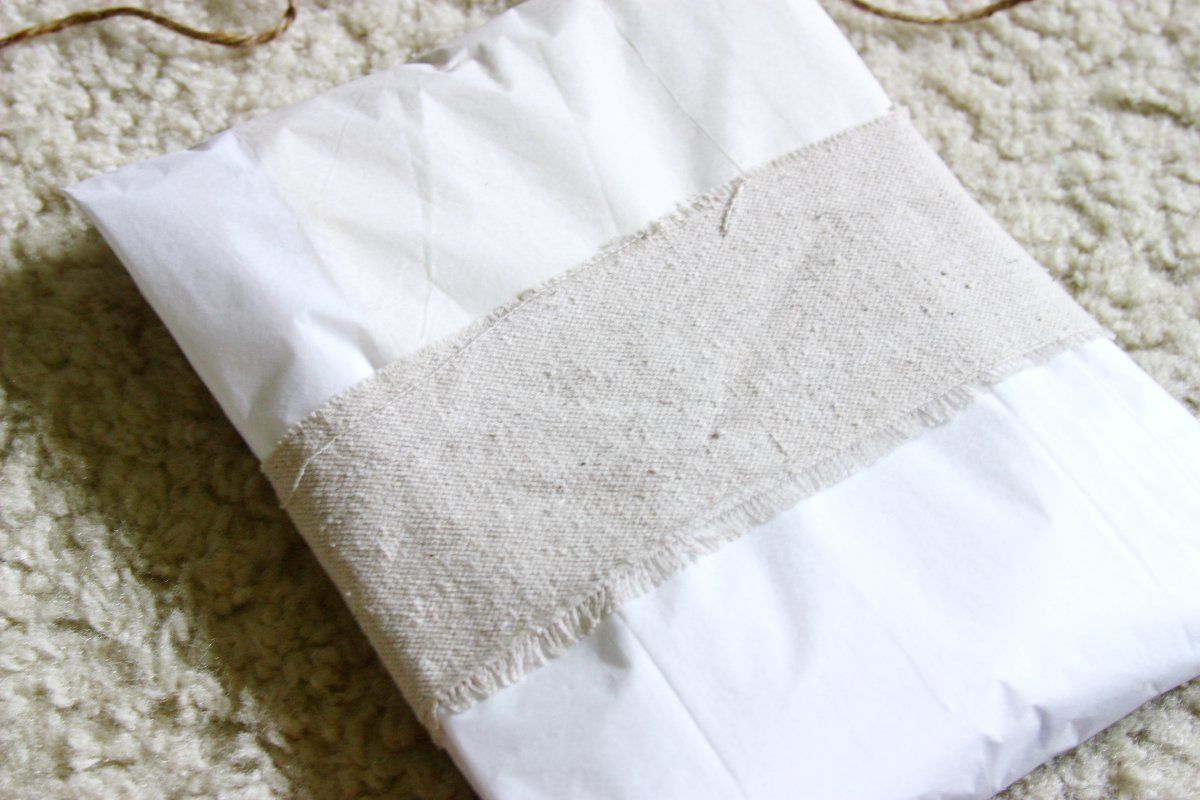 3) Grab a ribbon, twine, or another fabric scrap and cut it about 1"-2"wide x 1.5 the length of your previous piece. (in other words so it can wrap around your item 1 1/2 times) Wrap around a tie a knot in the front.
There you have it! A super cute way to package item for all you sewers out there!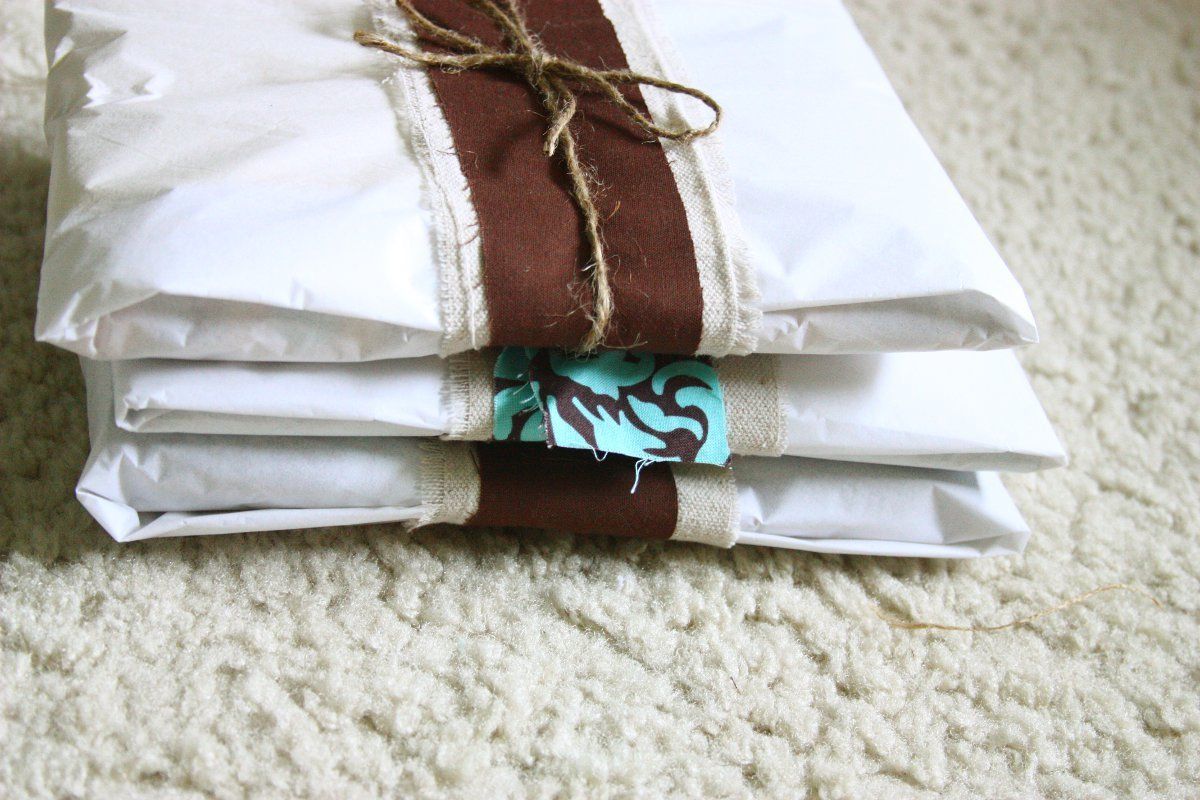 Now you can go and wrap all your stock items! Or if you rather wait until it sells BUT want to make packaging really easy simply pre-cut a basket full of different sized scraps to have on hand. What took the longest for me what determining which fabric I was going to use on each package. :)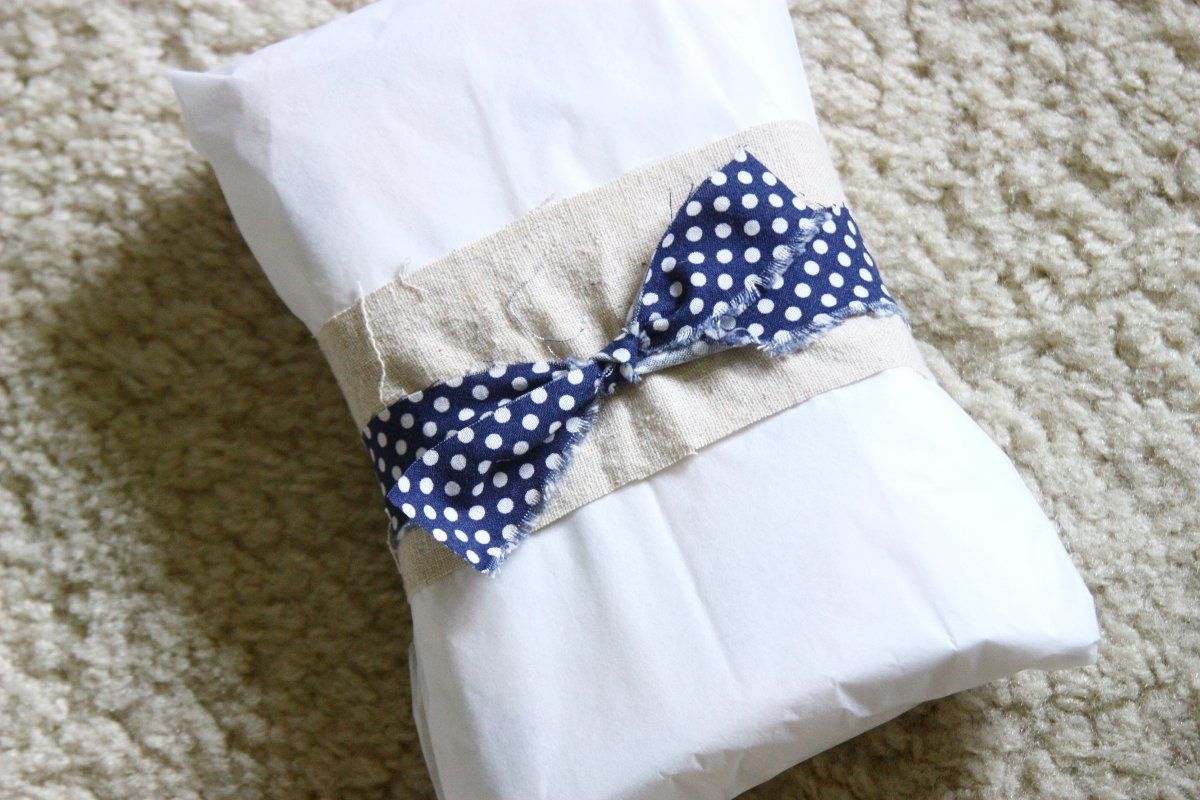 Since I did pre-wrap at least 20 packages I also labeled them so I knew what was in them. Because I used tissue paper I could still see the print on the back side, but to make it quick after I wrapped it a stuck a little note on it with the prints pattern.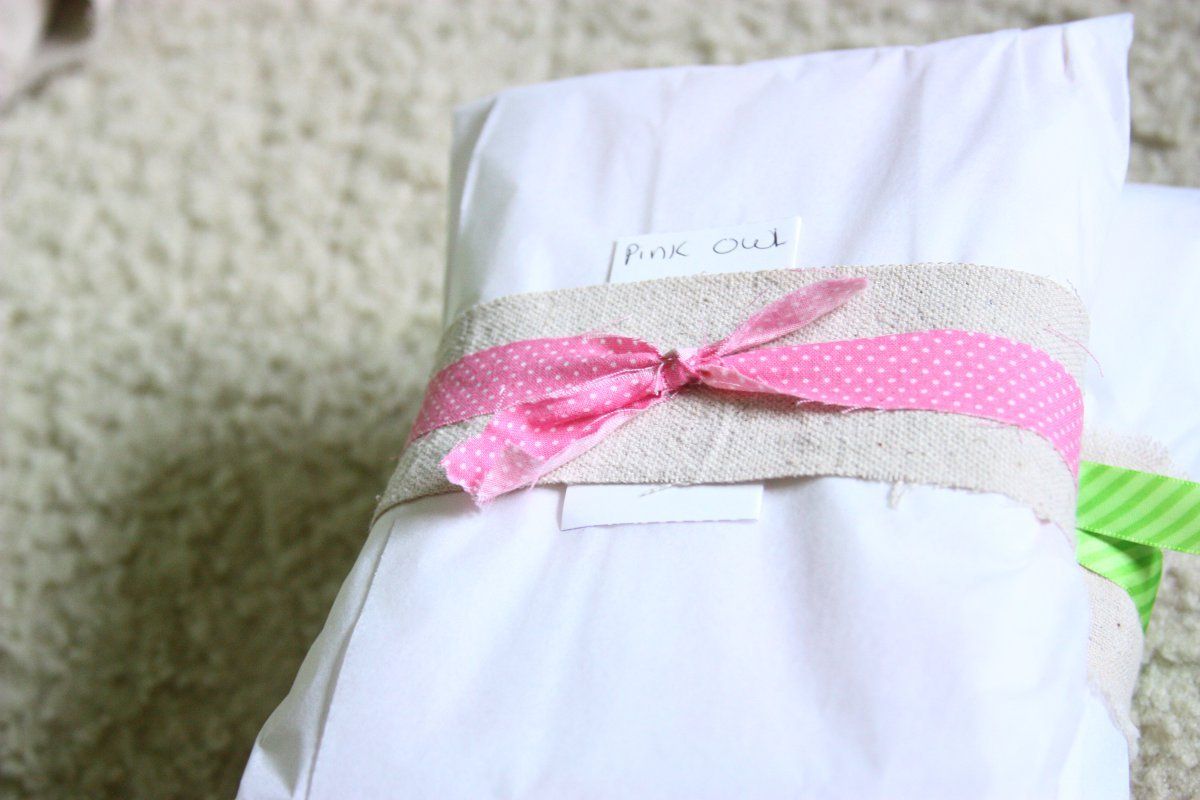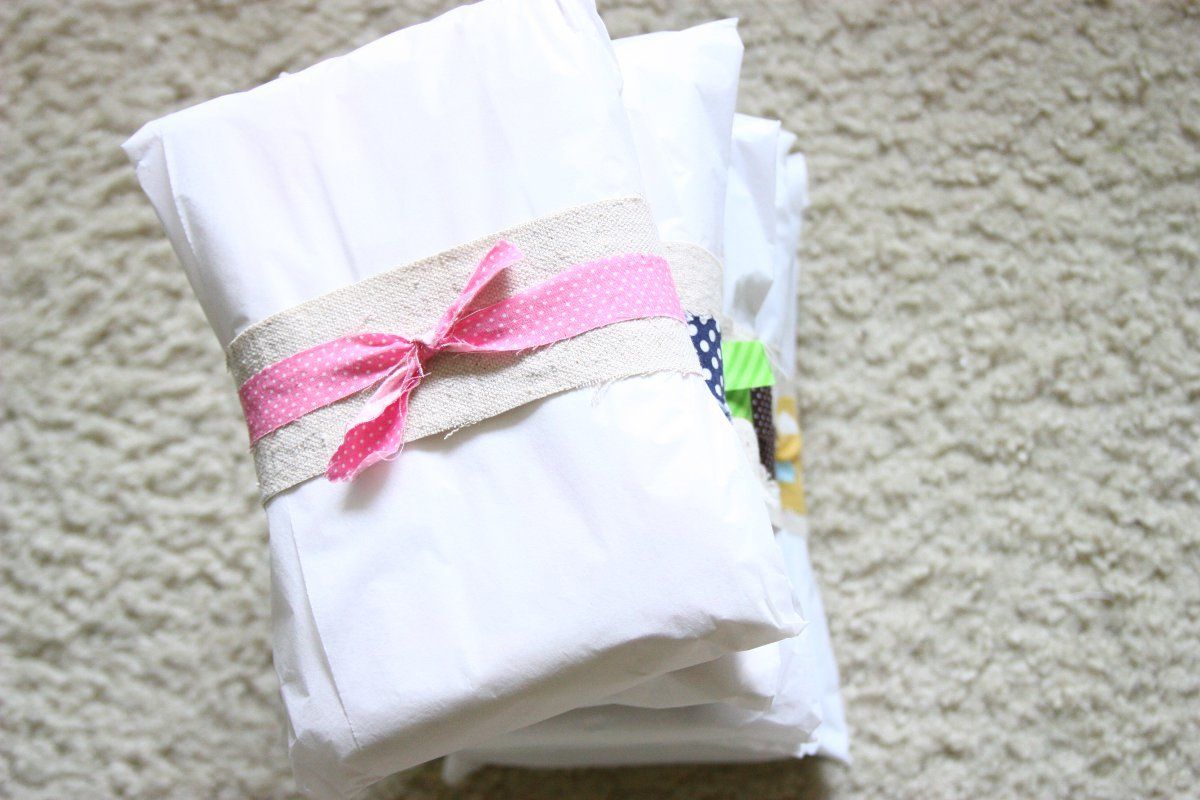 And for all you non-sewers out there I'll show you another easy and inexpensive way to package your items next week.
Linking up with-
Tatertots and Jello
,
Flamingo Toes
,
The Well Crafted Home
,
The Grant Life
,
One Artsy Mama